Doi Suthep Temple & Meo Village Tour
Doi Suthep Temple & Meo Village Tour
Half Day Tour to Doi Suthep

Operate Daily 08:00 - 12:00 or 13:30 - 17:00


Tour Description

Visit Wat Phrathat Doi Suthep which is located on the top pf Suthep Mountain (3,500 Feet). Take a Bird - Eyes - View at Wat Phrathat Doi Suthep, look of Chiangmai city
. After that, visit Meo Hilltribe Village at Doi Pui, where the people live in their primitive way of life.

Wat Phra That Doi Suthep is the most famous and important temple in Chiang Mai
every visitor must pay a visit. On top of Doi Suthep Hill, at 3,520 feet above sea level, finds the revered golden Phra That (chedi) of Wat Phra That Doi Suthep rises against the sunlight. The temple was built in 1383 to enshrine Buddha's relics. You can actually drive uphill to the higher platform but a lot of devout Buddhists choose to pilgrim by walking 290 steps up to the hilltop. After praying the Phra That for good lucks, don not forget to proceed to the terrace to soak up panoramic views of Chiang Mai
town and surrounding countrysides.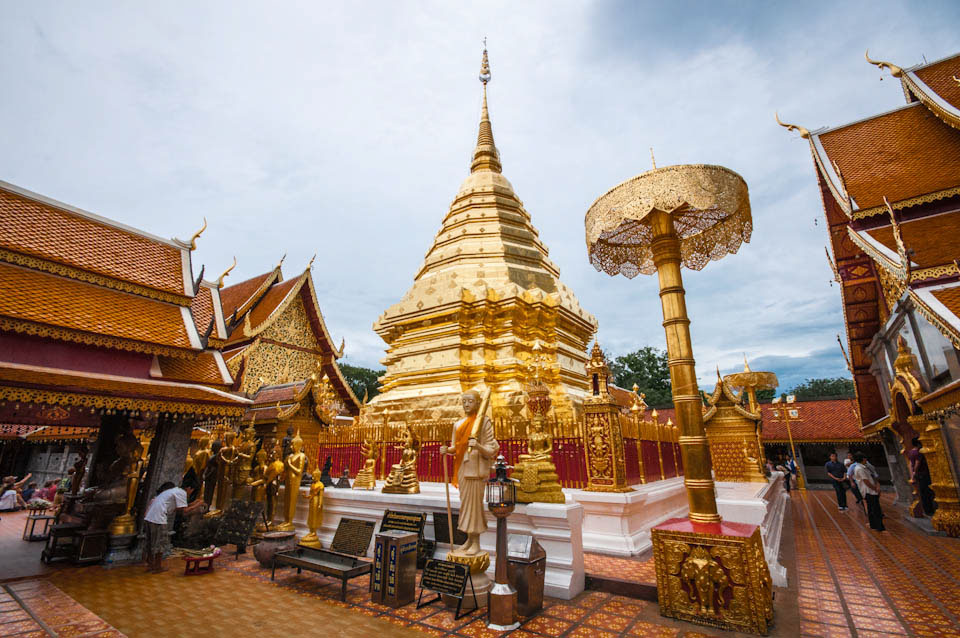 Meo Hilltribe Village at Doi Pui, there are several groups of Meo Hilltribes but the white and Blue Meos are the largest groups. These groups are distinguished by their costumes. The White Meos wear black costumes. Because their village is further away from the city
, you will find them less commercial.